Ultrasonography is a non-irradiating technique using ultrasounds.
Our institute is equipped with a last generation high-tech ultrasonograph, provided with new technologies:
iBeam forming, significantly improving temporal, spatial and contrast resolution, thus making images more homogeneous and sharp at all depths.
new « active » matrix ultra-wide band probes
The new linear high-frequency hockey stick probe 22L8 (8 – 22 MHz) improves spatial resolution in musculoskeletal and soft tissue imaging.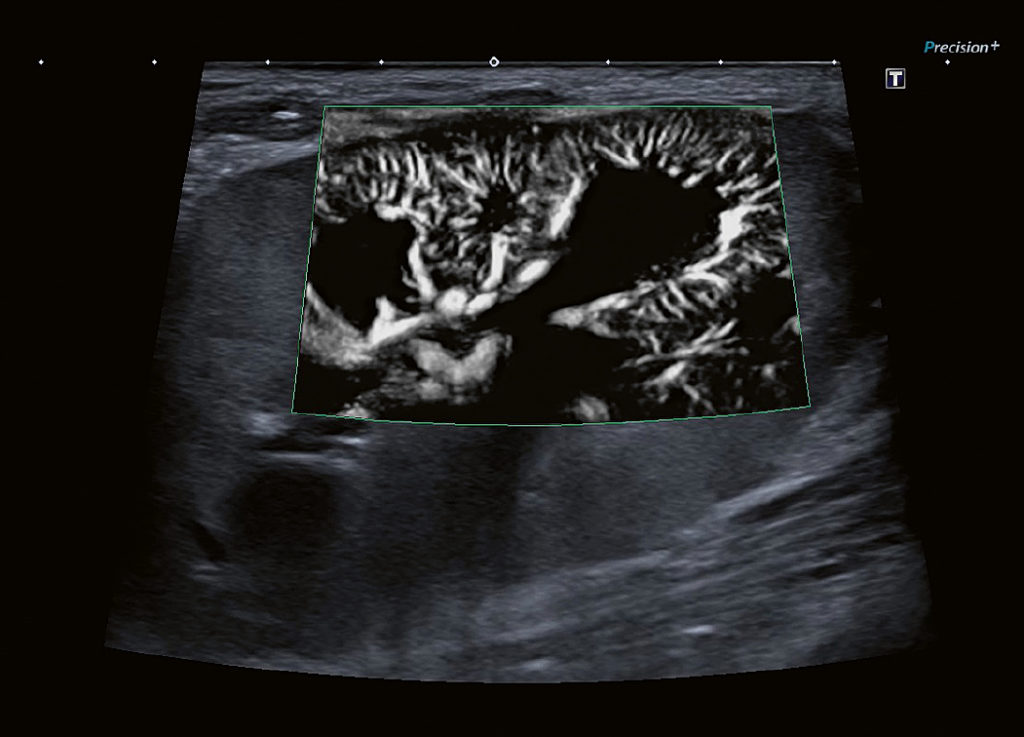 The doppler of our ultrasonograph allows assessment of microvascularization.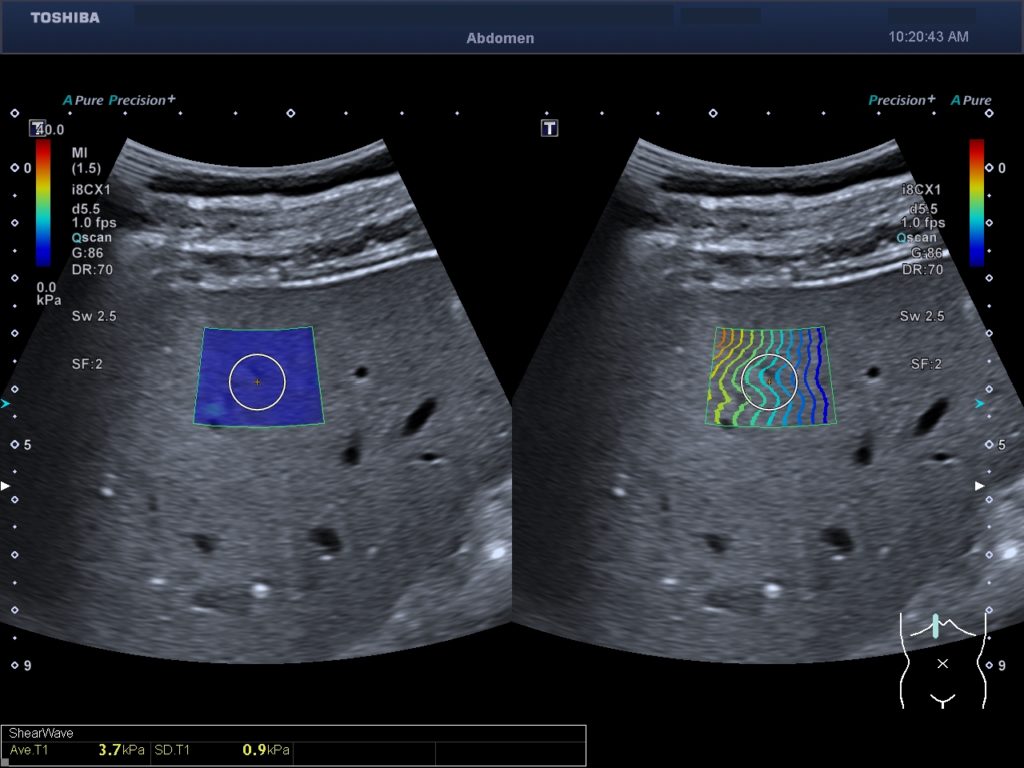 Two-dimensional shear wave elastography which is a special feature of our ultrasonograph enables a realtime display and a quantitative measurement of tissue elasticity. Its clinical applications may be:
assessment of liver fibrosis, potentially useful in the follow-up of chronic hepatic diseases,
characterization of breast lesions and thyroid nodules.
Elastography may be performed in our institute using ultrasonography or MR imaging, therefore allowing an « all-in-one » (morphological and functional) liver assessment on a first-line (ultrasonography) or second-line (MR) imaging technique.
Procedures such as infiltrations, punctures and biopsies may be performed under ultrasonographic guidance.